Size

Medium

42–44

Large

46–48

Extra Large

50–52

2X

54–56

Chest

(1" below armhole)

20"
21 1/2"
22 1/2"
23"

Sleeve

(length from center of back)

30 1/2"
32 1/2"
33 1/2"
35"

Bottom Hem Width

15"
16"
17"
18"

Body Length - Back

(from top of neck)

26"
26"
27"
27"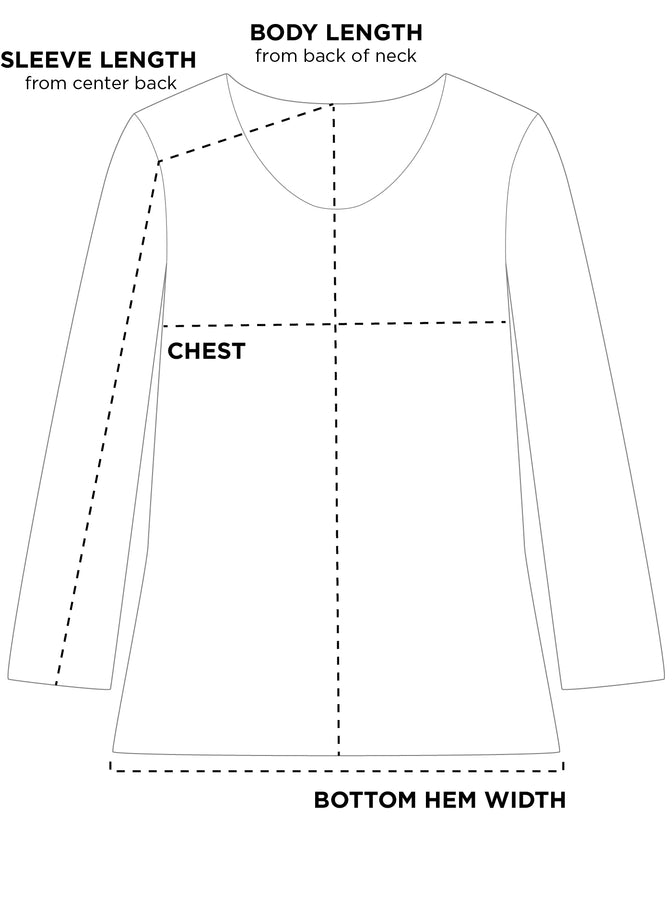 Find Your Best Fit
Take a garment you already own that fits you well and is a similar material. Lay it on a flat surface and smooth out any wrinkles or folds. Measure flat across the front of the garment and compare those measurements to the ones in our size charts to find your best fit.

Remember to double the garment measurement if you want to compare it to your body measurements. And consider how loose or fitted of a look you're going for. For example, if your bust is 38" around and a garment is 20" across at the bust, that gives you about 2" of ease. Garment measurements may vary up to a half inch due to the nature of the fabric.